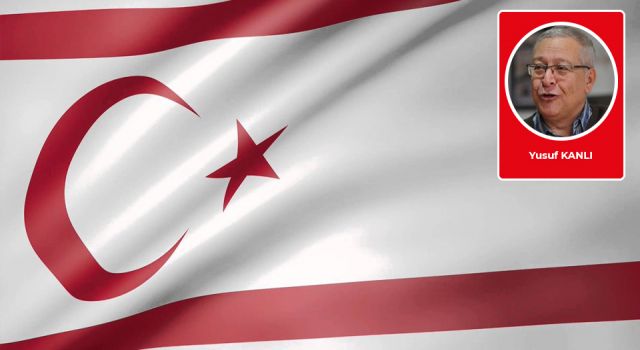 Abone ol
President Ersin Tatar said well before the race even began: "Whoever is elected as the head of the National Unity Party (UBP) at its congress, I will designate him to form the new government." Some time ago, the collapsed four-way coalition suggested that the TRNC could only overcome mounting political and economic problems through early elections to be held in February. Tatar said early elections could be held at an earlier date. "Even on the 9th of January, that is, on the second Sunday, there may be early elections" he said.
At the time of writing, the polls had just been counted at the UBP congress. The answer to the question of who will be the new party chairman, a seat emptied by "solo sex scandal" victim, outgoing Premier Hamza Ersan Saner, was given in the first vote – without the congress convening next week for a second vote should no candidate receive over 50 percent of the vote -- as many of us expected. Faiz Sucuoglu, who received more than 60% of the valid votes, became the new chairman of UBP. "A lot is going to change. A new UBP, a new organizational structure and a new charter will be prepared" Sucuoğlu said in his victory speech, and stated that going to early elections is also possible.
Can Sucuoglu really create a new UBP? It's easy to draft a new charter, but can UBP's reputational problem, it's terrible prestige depletion, lost public trust be corrected by a new statute? It's too early, though, Sucuoglu will also discover that the UBP chairmanship is a too thorny chair. Sucuoglu will either soon prove himself and ascend to become the long-aspired status of party leader - or take the party yet to another congress to elect a successor. Afterall his predecessor Saner accused him publicly of implication in the sex-tape scandal. His party men might not take charges seriously but UBP needs partners to become government.
From the very beginning of this process, the question was not who would emerge victorious from the UBP general assembly, but what steps would actually be made in the aftermath. There are only two corridors in front of the elected UBP president.
The first is to go to the election in February as planned or immediately on January 9th, in accordance with Tatar's suggestion. Sucuoğlu, like other candidates for party chairmanship promised UBP members to carry the party to power alone. The solo sex tape scandal, on the other hand, and the erosion of reputation caused by inefficiency in government bot in fighting the pandemic and coping with the economic challenges it produced, produced a very adverse image for the ruling party. Can it really emerge from an early election in sufficient parliamentary strength to form a government on its own?
I already received some whispers that Sucuoğlu was aware of the problems ahead and wanted to delayv the election as much as possible. Coalition with the People's Party? Can HP throw a rope at UBP at this crossroads and save it from a serious early election defeat, and even risk a similar flood itself sometimes later?
The TRNC Republican Assembly, whose total number of seats dropped to 49 after Tatar was elected President, has 20 seats for the UBP, 12 for the main opposition Republican Turkish Party, 6 for HP, 3 for the Democratic Party, 3 for the Communal Liberation Party and 1 for the Rebirth Party. Hasan Topal, Mesut Genç and Hasan Büyükoglu resigned from HP, and Bertan Zaroglu, resigned from the YDP and have become independent deputies. Though he is still a member of parliament former UBP chairman Hüseyin Özgürgün has long left the island and is living in Istanbul. Thus, UBP de facto has 19 seats and in order to form a 26-seat majority government it needs the support of at least seven more deputies. If the UBP considers continuing its present coalition with the support of the YDP, DP perhaps with the support of at least three of the four independents, the problems will continue in the coming period. For the UBP-HP coalition much-desired in many circles, parliamentary arithmetic aside, HP is very difficult to accept. In fact, with a grand coalition, it is possible to turn the parliament into a constituent assembly in a sense and take very important legislative steps, including long-awaited constitutional reform.
Yes, UBP, CTP and HP should consider a three-way, broad-based government model, which I think is a serious possibility. The three parties' might enjoy a combined 38-seat parliamentary strength, producing a broad political base that might comfortably deal with accumulated and thorny issues, including a much talked about constitutional amendment and to achieve a difficult but much-needed state restructuring drive.
The question is, if Sucuoglu does not want early elections, can he take such a courageous step? Can HP really take on its historic responsibility and be a bridge to UBP and CTP to forma a three-way "national government" to cater to both citizen expectations and public service?
Or early elections. I'm afraid the public will largely boycott that election. Marginal parties get a little bit more stronger. Expectations of structural reform will not be met again. And, after the early elections we might still be talking prospects of a three-way grand coalition.