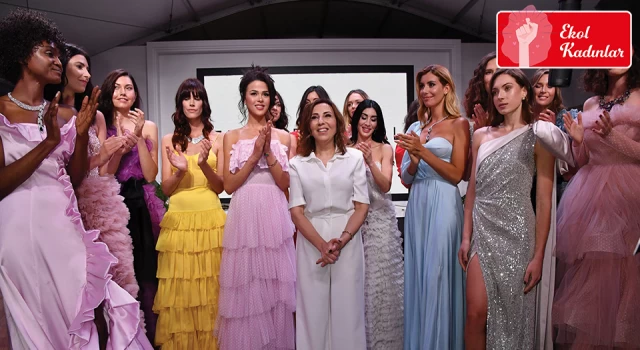 Abone ol
Although the world merely knows her as the woman who dresses Lady Gaga, Cheryl Cole, and Michelle Keegan, Zeynep Kartal is due for much more recognition for her success. Not only has she been given a ladyship by Queen Elizabeth the 2nd, she is also the first Turkish president of Fashion at the Royal Ascot, a race that represents 300 years of tradition.
The famous fashion designer who now resides in England, had made headlines and gained international recognition in 2016 for her spring/ summer collection in the Paris, London and New York fashion weeks.
As someone who is preferred by many all around the world, Zeynep Kartal designs for many celebrities, Lady Gaga, Michelle Keegan, Amanda Holden, Debecca Adlington, Cheryl Cole, Coleen Rooney and Whitney Port being among them.
Although she became a household name in recent years, Zeynep Kartal actually has rural roots. From her father's side, she is from a village in Konya named Ismil.
Born in Bursa, she started her fashion career with lessons in dressmaking when she was merely 10 years old.
She studied fashion at college, and for the next 20 years, she held various positions in the textile industry.
Later on, she moved to Manchester for her husband's job. Because she had little English, she also decided to study fashion at the Manchester City College.
She even got an offer for teaching at the Manchester City College after graduation.
For two years, Zeynep Kartal worked under another fashion designer before deciding to create her own collection and making a name for herself. With the support of her husband, Zeynep Kartal made an incredible debut into the fashion world.
Zeynep Kartal has marked her place in history by becoming the first Turkish president of fashion at the Royal Ascot among other notable designers, Alexander McQueen and Stella McCartney.
The Royal Ascot, the race that has become the symbol of the English, lasts for 5 days and is held at the honour of the British Royal Family.
Also known for her work in charity, Zeynep Kartal is undeniably successful as the first Turkish president of fashion at the Royal Ascot.